Snowy Egret Decoys

Magellanic Penguins for John Ball Zoo, MI. Made in USA

Dunes Golf Club Awards. PGA and Heckler invitational. made in USA!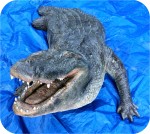 15 foot Alligator partial. made in USA!

Rare Zoo Turtle!

The Lion and The Lamb - full lifesize statue 8x4x5 feet!

Herons, Egrets, Waterbirds!

Easter Island Moai concept, FL, USA

Ponsiena Elementary School 7 foot pelican mascot. Key West, FL, USA

Ice Cream Penguin, 40 in. NC, USA

Liberty Bank torches. CT, USA

Bush Center Oval Office Porcelains: Dallas, TX

Miami Dade School District Award for Youth Fair 2013. 9 x 6 x 6 feet tall

Victory, Soaring Eagle 27 x 11 x 7 in. made in USA &copy Chris Dixon

Awesome Alligator Statue over 13 feet, custom

Nu-Buddha custom made statue arts


***Ask how we may create any custom made artwork and sculptures to your specialty finishing and display needs:
Custom made waterbirds, herons, egrets sculptures and paintings
and beautiful:
Custom made Ducks, Geese, Gamebirds sculptures and paintings
.

Custom Made Birds

Alligator-Sculpture-Tabletop_7x16

Crocodile and Alligator Curled Sculptures 30x32

custom carved epoxy zoo feet Capybara Screamer Tapir

Ibis Sculpture 12 in.


Spotted Sandpiper sculpture


Harp Seal Pup statue 50x29x18 inches!


7 ft and 6 foot alligators
for school


Blue Dolphin Statue!